Building 21st Century Learning Systems
How the Modern Education Institution Must Be More Than a Learning Facility to Engage the 21st Century Learner
Whether you're a high school or post-secondary educator, competing in the education industry today has evolved significantly since the early 2000s. The current environment is adapting to a host of changes, including the definition of an educator, the costs and ways of doing business, education expectations, and the perceived value of education versus its price. Another key shift is "who" the customer is for education.
Download a PDF version of this guide by filling out this form, or keep scrolling to learn more.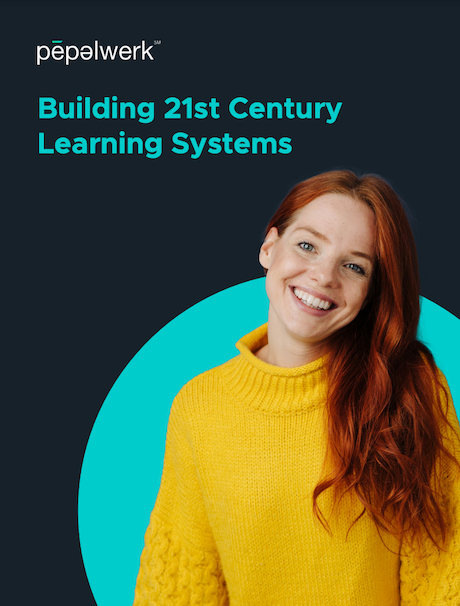 Understanding the Current Educational Environment
Who Is the Customer for Education in the 21st Century?
In the era of baby boomers, the customer for education was almost always the parents. They were typically the sole decision makers regarding where, when, and why their children went to school.
As Gen X became parents, family dynamics changed, with the internet becoming a key source of information. This generation lived through several transitions relating to education, as well, including education reform and the shift from an industrial to a technical revolution. In addition, they felt firsthand the consequences of launching into adulthood with blind but well-intended traditionalism. As a result, students became the customer; however, parents still had an influential role.
The current customer is now a mix of millennials, Gen Z, and Gen Alpha. Because education consumption now looks much different regarding access and channels, the traditional model of transitioning from high school to post-high school life is obsolete.
This new customer has a different reality. They have shorter attention spans. They've witnessed life lessons from their parents, which have made them cynical, cautious, and critical. They wrestle with a desire for social approval and trying to be unique. There's a paralysis that comes from having too many options regarding life decisions, and they have expectations that learning will be delivered in the form of infotainment. All these issues make it clear that educators must assess how they compete.
We know these demands firsthand after testing pepelwerk with over 16,000 young adults, completing think tanks, and gathering feedback. Those learnings affected making our People app and programs more useful to them as they face the future of work.
As Gen X became parents, family dynamics changed, with the internet becoming a key source of information.

What's an Educator?
The definition hasn't changed, but how people source and consume education has. An educator is a person who provides instruction or education on a subject—a teacher.
In the U.S., there are 23,529 public secondary schools and 3,626 private secondary schools. As of 2021, there were approximately 3,567 degree-granting institutions. Of those, 2,278 were four-year institutions, and 1,289 were two-year. An even more eye-opening statistic: 1,564,020 U.S. companies are registered as educational services businesses.
These numbers demonstrate the traditional and non-traditional consumption of education. That consumption is also continuous, from public universities to Udemy to one-off courses and commodity-of-life content on YouTube and TikTok.
Yes, TikTok can be a channel for education. Its mission is "to inspire creativity and bring joy." It was the most downloaded app in 2021, and the majority of its users are aged 10-19 (25 percent), with 22.4 percent aged 20-29. That's a total of 47.4 percent under the age of 29. These users spend a lot of time on the app and consume TikTok lessons.
With this democratization of education, learning is no longer something that someone receives only in blocks. As long as they have an internet connection, they can consume educational content as they choose without registration, entrance exams, or other hurdles—except for payment, in some situations. Even then, today's "payment" is often the time and attention in exchange for their personal data and ad views.
As a result of this changing paradigm, post-secondary enrollment is in decline, decreasing 4.1 percent in spring 2022, falling to 16.2 million. Since the fall of 2020, there has been a 14.7 percent decrease.
These enrollment losses don't mean people don't want to learn. Rather, they indicate that people crave learning as it relates to their life goals. Bridging that gap is what pepelwerk focuses on, rethinking the student experience to help them do this.
Yes, TikTok can be a channel for education. Its mission is "to inspire creativity and bring joy."

4 Keys to Providing Educational Value Beyond the Traditional
Demonstrate Outcomes and ROI
The awe and prestige of a degree without function lost its luster when Gen X began to live in the real world of work. The baggage of student debt was heavy. Millennials are carrying this, as well, with their primarily traditional exposure to education opportunities. Now that Gen X and millennials are starting to push back against initiatives started by baby boomers, younger generations can reap the benefits.
States began to require outcomes related to the curriculum for high schools and post-high school educators who offer degrees. School districts have offered career tracks combined with programs like pepelwerk's Real World of Work program for the last 5-10 years. These assist in transitioning an individual from student to employee and young adult to adult.
But what about the 1 million educational services businesses, which don't have to comply with criteria to receive federal, state, or non-profit grant funding conditions? They are paid directly by the consumer for their curriculum and content. How do they demonstrate outcomes and ROI?
They do it by providing fewer barriers to entry. We've also discovered something else that they do exceptionally well: They provide clear and timely results on the investment in education and are nimble in adjusting curriculum to be relevant to students' needs. The content is typically consumed on a learner's own timeline, directly related to keeping or attaining employment and immediate life application.
You can see this by looking at the top three formal educators competing with Udemy, Coursera, and MasterClass for the same consumer and customer. In looking at the keywords "online university and online college," the University of Phoenix, Southern New Hampshire University, Strayer University, and the University of Arizona Global Campus compete fiercely, with an acquisition cost of $5,000-$7,000 per student.
Educators using pepelwerk Educator Hub pay between $100-$1,000 to get qualified learners ready to register for courses, certificates, licenses, and degree-based programs. Traditional educators, however, must compete with Google.
If you are a school administrator, a teacher, someone who's responsible for anyone between sixteen and twenty-six years of age, my heart goes out to you. I understand the pressures you're up against, and that's one of the reasons why I designed pepelwerk.

– Kim Kelley, CEO, pepelwerk
Resources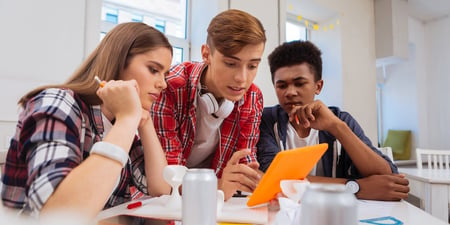 Texas Career and College Readiness: Meeting TEA's 60x30TX Plan Requirements and Delivering Outcomes for Students
Read More

Differentiate with Engaged Teachers
The school experience includes amazing teachers who love what they do. Others don't have a vested interest in their profession, and students respond to this. These students can simply turn off, unenroll, switch classes, or change platforms to find a teacher they relate to and meet their learning needs.
This doesn't mean they are not smart students. It means they can now find a place and person who can help them actually learn.
We know that teachers and administrators who engage in student outcomes help their pupils reach their goals 15 percent more than campuses that don't, so a learner's experience with teachers and instructors is critical now.

Create Learner Experiences
We've been using the term "learner" in addition to "student" for a clear reason. A learner is someone who learns to gain knowledge and understanding of or skill through study, instruction, or experience. A student is one who studies, an attentive and systematic observer.
In fact, 80 percent of today's education consumers aren't focusing their attention and sticking to a systematic path. They are continuous learners that need and want education to play a part in their lives when they need it, based on their goals.
This is the experience educators are used to delivering for their students:
Subject matter-specific focus: 40 percent
Knowledge in humanities: 40 percent
Student life: 20 percent
The 21st century educator delivers this model to their learners, instead:
Subject matter-specific focus: 25 percent
Skills related to work: 25 percent
Knowledge in humanities: 25 percent
Readiness to do life: 25 percent
This is why so many high schools and post-secondary education organizations have implemented pepelwerk. When our clients create their account on the Connector Hub and deploy the People app and web portal for their students, we help them provide that full experience, relating subject and humanities knowledge to the person's work-life goals.
Additionally, they have support resources and tools to make the transition happen. We connect their curriculum to real-world work and companies that are hiring. We also offer content that helps their student population develop skills to do life, meaning they have the skills to be financially and interpersonally successful.
You might wonder what happened to student life and that "college experience." Long gone are the value of pep rallies and dorms and Greek life—or at least it doesn't look, feel, or cost the same.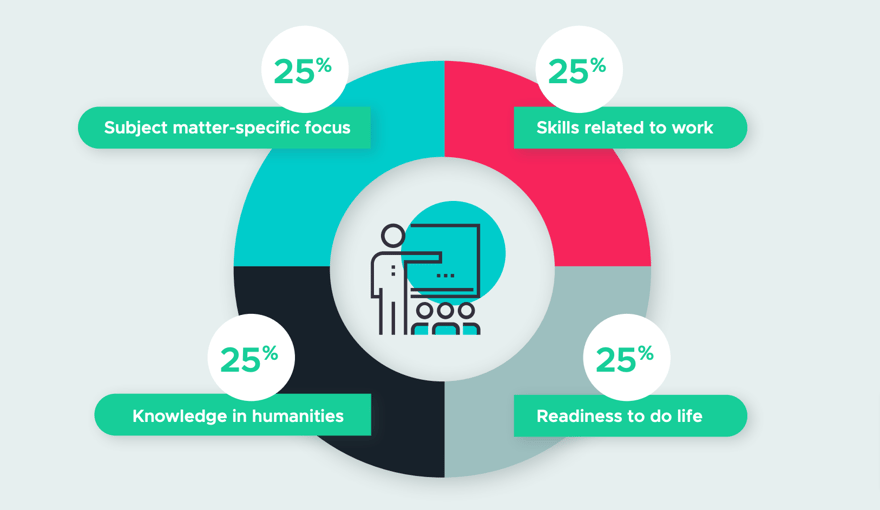 Resources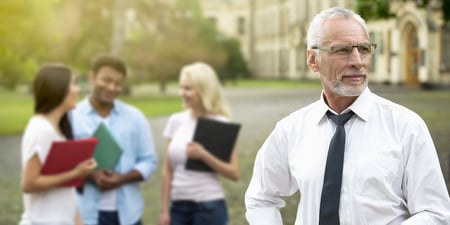 5 Ways to Support Your Students in Post-Graduation Success
Read More

Maintain a Modern Educator's Tech Stack
Transitioning to the best innovations in tech can be expensive and historically time-consuming. Innovation is often slow to adapt based on the ideals of the institution, operating methodology, and budget.
High school and post-high school educators have all adopted or evolved the version of one or more of these types of systems to run a business, budget, hire teachers, and gain or manage new learners:
Administration management and admissions
Learning management system (LMS)
Enterprise resource planning (ERP)
Customer relationship management (CRM)
Communications or workflow system
HR management
Where is the student experience that focuses on outcomes and relates the job market to learning? That's where pepelwerk plays a role.
pepelwerk is a great complement to your existing tech platforms, and it offers new solutions to outsourcing career services, student experiences, and many other functions. Integration into your tech stack is easy, and pepelwerk's functionality can replace up to 6-7 outdated technology and service partners.
pepelwerk's benefits to educators:
Simplified administration and realistic reporting on outcomes
Economic impact reporting
Skills and future of work data
Reduced cost of acquiring new learners
Increased reach and customized career services for every student
pepelwerk's benefits to learners:
Flexibility to define success through the learning experience from high school to post-high school
Ability to meet with mentors and coaches on demand
Access to innovation and data to help them make informed choices about their future
Connections to companies that are ready to hire and invest in them
A profile that's private to help protect their data from fraud
Resources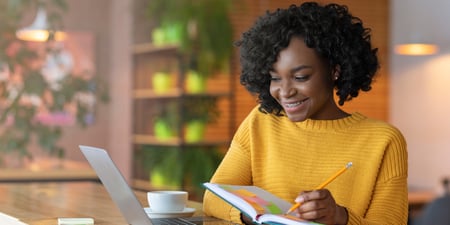 AI algorithms are robust and data-centric, and their use in a career-matching platform is revolutionizing career services. How do AI and its algorithms do this, and why should you embrace the change?
Read More

The Role of 21st Century Educators in Today's Learning Landscape
Which Came First, the Educator or the Job?
At pepelwerk, we say both—or at least, we say that they arrived simultaneously.
Around 1950, geniuses warned that the traditional path to readying our workforce would cause a skills gap that would be detrimental to our economy. The good news is that many countries worldwide started to plan to avoid this catastrophe. Almost 60 percent of developed countries practice a transitional phase to launching young adults into adulthood before they commit to educational expenses. Some countries require that education and work happen concurrently.
The U.S. was a generation behind when it came to this transition, but COVID-19 accelerated the shift. Simultaneously, many Fortune 500 companies reevaluated which jobs should require a college degree.
Now, pepelwerk enables educators to expand their reach for actual jobs, internships, externships, and other work types while students are learning. Educators can say they're actioning student outcomes and want to demonstrate the value of education to the economy and their students.
In fact, pepelwerk has helped 42 companies build their talent pipeline with high school and post-high school students. These learners are earning sooner rather than later, allowing them to manage debt wisely and work for companies that align with their interests—all before graduation.
The results are high job placement, realistic learning paths, and a higher percentage of the next generation starting their adult lives with less debt and more income.

An Educator Must Become a Connector
Until 2010, education was a siloed part of the human experience—meaning it was a routing social norm, a modeled and closed linear path, and an activity to do simply because it is the expectation in industrialized communities.
Then we began to see the expectations placed on educators change. The curriculum had to meet standards to receive federal or state funding. The internet redefined curriculum and access. Educators were called upon to parent, motivate, and act like HR liaisons. They were asked to produce fully functioning adults.
Obviously, these aren't reasonable, realistic, or fair expectations to place on educators. As a result of this and many other factors, there is a concerning teacher shortage.
The number of job openings for high school teachers is

77,900

, according to the U.S. Bureau of Labor Statistics (BLS).
The number of career service openings as of August 2022

is 32,000

.
According to the ASCA (American School Counselor Association), the national average ratio of students to counselors is

415-to-1

, well beyond their recommendation of 250-to-1.
These statistics are more concerning when taken in the context of the projected number of students entering college and high school over the next five years, which is 15 million.
Realizing the numbers aren't in favor of the education system, we focus on being the bridge between education-HR and career services for learners and the schools they attend.
With technology, we can reach every student with the tools and resources they need to prepare for the future. This gives educators the time and mental space to concentrate on evolving curricula to meet the new needs of learners. With pepelwerk, they have the data to do it closer to real time than ever.

Educational Organizations Must Compete on Costs and Scholarships
Currently, federal, state, and local governments provide $764.7 billion for K-12 public education ($15,120 per pupil). Of that, $60.34 billion ($1,193 per pupil) is from the federal government, and states contribute $357 billion ($7,058 per pupil). The local government covers the rest at $347.4 billion ($6,868 per pupil).
Between the ages of 15-26, a student will be allocated an average $13,000 per student per year. This begins when their high school receives the funds and continues if they elect to enroll with an educator that is eligible to receive federal funding.
This doesn't account for the personal investment people make through reimbursement from employers or their budget in learning from educators who are not eligible for federal or state funds. This total spend in 2021 was a little under $1 billion.
This spending pattern and the 32.9 percent college dropout rate, which is increasing year over year, suggest that learners need value, ROI, and education related to personal goals. They will pay for it rather than suffer through a federal or state funding process.
The bonus of being an educator on pepelwerk is that you get the information you need to share with learners in real time in a practical way. This allows educators to demonstrate value immediately rather than through a long, superficial, and expensive process. We also deliver accurate predictive recommendations to adapt to the most in-demand job skills so educators can proactively adjust curricula to build the future workforce.

Are You a 21st Century Educator?
As an educator, you need to evaluate how you deliver learning. At pepelwerk, we put ourselves through the same evaluation process. Our experience includes the following:
We've spent 25 years studying the working world and the past five years collaborating with employers, high schools, parents, post-high school educators, and more to design a solution to solve economic and business challenges.
We've completed beta testing with 16,000 young adults between the ages of 16-26 across the U.S.
We've actively participated in influencing four major state and federal policy changes.
We've worked with 42 companies and 17 post-secondary educators.
All of this experience and data allows us to offer a product that delivers the 21st century solutions others only talk about. To learn more about becoming a connector and leveraging pepelwerk technology and services to provide better student outcomes.
Download a PDF version of this guide by filling out the form